With Private Internet Access VPN, you can unblock content from any country or service and access it from anywhere in the world. It employs robust protocols like OpenVPN and WireGuard, in addition to high-strength encryption ciphers like 128-bit and 256-bit AES, to give you the freedom and security you require. Fast connections and unrestricted data transfer rates make it a breeze to watch videos and listen to music online thanks to the VPN's NextGen server network.
Private Internet Access (PIA) VPN Verdict
Our review found Private Internet Access to be the best VPN service overall in 2022. It has more than 35,000 servers and is reasonably priced, considering the advanced features it offers. Among Private Internet Access's many useful features are a dedicated IP, split tunneling, a VPN router, and a no-logs policy that is absolutely ironclad.
Learn More ->
Speeds
There are many VPN providers out there, but Private Internet Access is among the quickest. Fast OpenVPN and WireGuard, a performance-optimized protocol that is quicker and more reliable than other protocols, are used to give you a consistent and quick connection. In addition, PIA offers a global infrastructure of cutting-edge VPN servers capable of producing speeds of up to 10 Gbps.

PIA has 35,000 servers in 84 countries and a split tunneling feature, so you can browse and stream as much content as you like at lightning speed.
Security
Protecting your online privacy and freedom is PIA's top priority. Since the firm acknowledges both gift cards and cryptocurrencies, you need not provide an email address for either the signup process or the payment. When you sign up for PIA VPN, you can select a different IP address from among 35,000 servers located in 190 countries. They can't be monitored by your ISP or the people in charge of the network.
Users can rest easy knowing that their online activities and bandwidth usage won't be tracked thanks to the VPN service's no-usage-logs policy and open source configuration options. The court and the semiannual transparency reports published by PIA VPN have both validated the company's zero-logging policy.
Private Internet Access Protocols

Private Internet Access employs a number of different protocols to provide its users with the best possible experience.
PPTP
The Point-to-Point Tunneling Protocol (PPTP) has been around since the '90s and is still widely used today. PPTP doesn't encrypt data packets directly, but rather creates encrypted tunnels around them. The actual encipherment is handled by a separate protocol, which works with this one. PPTP is not a particularly secure protocol on its own.
IPSec/L2TP

Both IPSec and L2TP work together to provide security, much like Batman and Robin. The Layer 2 Tunneling Protocol (L2TP) creates the tunnel, while the Internet Protocol Security (IPSec) protocol takes care of encryption, ensures the tunnel is secure, and verifies that the data has arrived in tact. IP Security, or IPSec, encrypts the entire packet of data or just the message within it. Collectively, they form a very safe VPN client.
SOCKS5 (Proxy)

A new IP address will be provided to you by SOCKS5, the proxy, before you are transferred to your destination. Compared to a typical VPN, SOCKS uses significantly less bandwidth, but it is also less secure because data is not encrypted. That's why the encryption methods discussed above are used in tandem with SOCKS by Private Internet Access.
OpenVPN

The VPN protocol OpenVPN is widely used. It has the essential qualities of a VPN, such as the ability to get around firewalls, but it won't significantly slow down your connection speed.
OpenVPN's popularity stems from the fact that it is community-developed rather than commercially produced. OpenVPN undergoes constant maintenance from the VPN community to prevent interference from surveillance agencies. Yes, that is exactly what we were hoping for.
WireGuard

Despite being a newer product, WireGuard's speed has led to its rapid ascent to prominence. While it hasn't seen as much use as OpenVPN, many VPN experts see great promise in this alternative.
WireGuard is currently being used by PIA in its bare bones form, but it is also offered by other major brands such as NordVPN and Surfshark. In fact, NordVPN devised its own proprietary protocol, NordLynx, based on WireGuard, and claims it is both faster and more secure than OpenVPN.
Pricing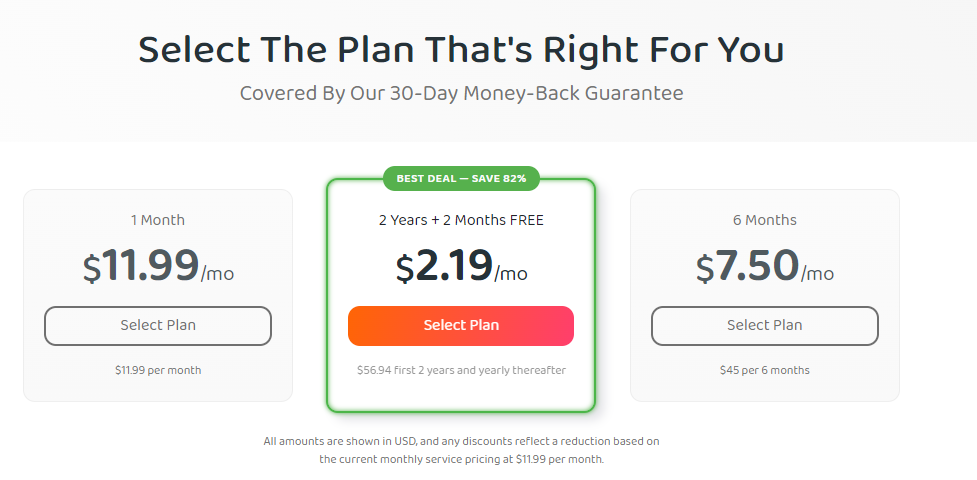 Private Internet Access is the number one best cheap VPN service. You can connect up to ten devices, including computers, smartphones, and even routers, to the VPN with your monthly fee of $11.99. When you sign up for two years, you'll only pay $2.19 per month, which is a significant savings.
Fast connections and round-the-clock assistance are standard features across all PIA VPN pricing tiers. Also included are apps for all major operating systems and an email breach monitor that notifies you of any security issues immediately. Additional privacy and security can be had by purchasing optional features like a dedicated IP address and Antivirus by PIA, both of which are available through Private Internet Access VPN.
Additional Features
Split Tunneling
Even when using a VPN, users of Private Internet Access still have the option of sending only certain types of traffic through the VPN or directly to the internet. In this way, you can use the VPN to gain access to some online material while keeping your regular set of network tools at your disposal.
Dedicated IP
Users of Private Internet Access can pay extra to have their own dedicated IP address used for VPN connections. The IP address is good for people who work from home or run small businesses because it changes every time a user logs on. This is because it eliminates the possibility of a user being blocked inadvertently. You have the option of using either a shared or a dedicated IP address.
Corporate VPN
Small businesses that want to set up their entire office network can do so with the help of PIA VPN, which offers this function. Additionally, you can prevent certain gadgets from connecting to the VPN by using advanced split tunneling. That way, all traffic on your network will be routed according to your specifications. Using the VPN's split tunneling feature, users can set up their devices in separate virtual private networks.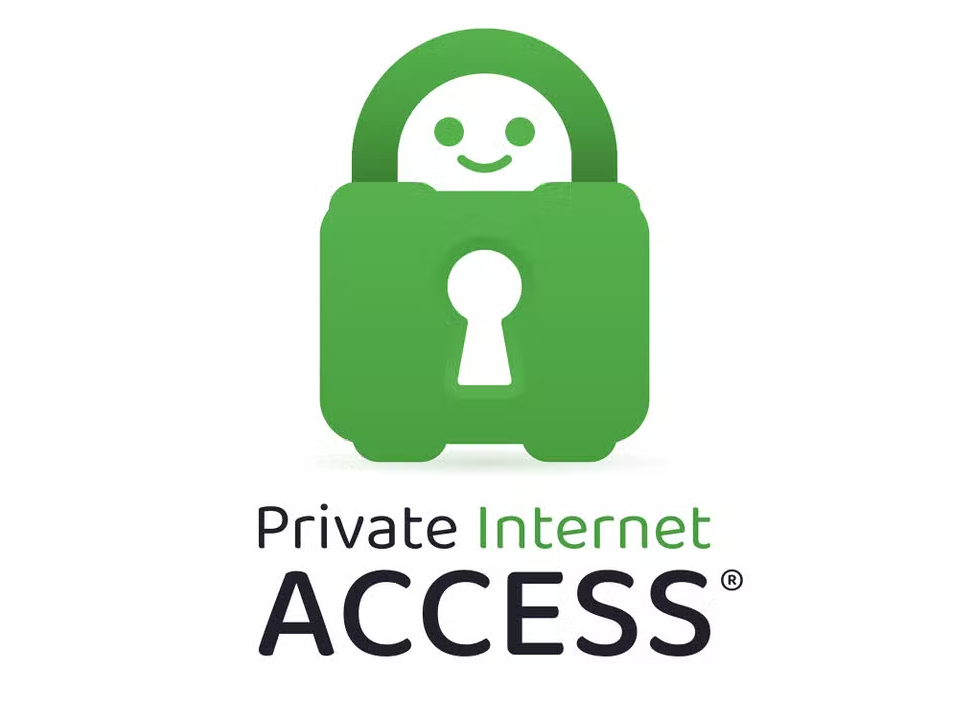 Private Internet Access
Security: 256-bit AES encryption, SHA-256 authentication, IPv6 and DNS leak protection, kill switch, ad-blocker, malware-scanner
Logs: No logs
Network: 30,000+ servers in 84 countries
Connections: 10 simultaneous devices
Support: 24/7 customer support with live chat
Apps: Windows, MacOS, Linux, iOS, Android
Anonymous payment options: Yes
30 day money back guarantee: Yes
Price: From $2.19/mo
Learn More ->