A VPN can help you be more anonymous online, fully encrypt your internet traffic, and effectively fool your laptop or mobile device into thinking it's in a completely different location.
The best VPNs' adaptability has made them game-changing software for laptops, desktops, tablets, smartphones, streaming devices, smart TVs, and even gaming consoles.
This article will cover everything you need to know about VPNs. What they do, how they work, what devices they work with, and when you should avoid using one. If you just want to know which one to get, look no further than our reviews of the best VPNs in 2022, which are based on our most recent round of in-depth testing.
VPNs, or Virtual Private Networks, are programs or apps that allow you to connect to the internet via secure, encrypted tunnels. For many people, getting a VPN service is all about privacy — you may want to use it to keep your online life completely anonymous from the prying eyes of your ISP (useful for avid torrenters) or even your government.
However, due to the ability of the best VPNs to change your IP address to one in a completely different city or country, these services have grown in popularity. VPNs are ideal for streamers who want to access a large library of shows and films, or watch a sporting event from a location that is normally inaccessible from abroad.
If you discover that your favorite app is blocked while on vacation (consider some of the internet censorship in Cuba, Turkey, China, and even Canada), an online VPN will allow you to use the internet as you've become accustomed.
Below you'll find useful VPN reviews of all the best services on the market. If you buy through our affiliate links, we may earn commissions, which help support our testing.
The best VPN services in 2022:

Private Internet Access (PIA)
Private Internet Access (abbreviated PIA) is a VPN provider with more than enough features to warrant a spot on your shortlist.
According to our most recent count, PIA has closer to 10,000 servers, which puts it far ahead of the competition in terms of pure server numbers. That sounds impressive, but without good VPN clients and a wealth of security knowledge, it's useless. Fortunately, PIA offers a healthy balance of privacy features and security protocols (including WireGuard) — this includes its excellent Chrome extension, which allows you to block location access, third-party cookies, website referrers, and more.
Aside from numbers and specifications, PIA VPN performs exceptionally well in our real-world testing. We appreciate how simple it is to use this service. Although it may appear that this is self-evident, not every VPN provider has figured out how to make their tools user-friendly regardless of device. For both experienced and inexperienced users, PIA VPN is extremely simple to set up and use, with options ranging from desktop and mobile to TV streamers and browser extensions.
Whether you plan to use your VPN primarily on Windows, Mac, Android, iOS, Linux, or a combination of these platforms, they are all dependable, easy to use, and provide more features than most. That is not just our opinion; user reviews on the App Store and Google Play are generally positive. With up to ten simultaneous connections supported, you can easily cover nearly all of your devices with a single reasonable subscription.
PIA has risen in our rankings of the best VPNs as it continues to improve. It has added SmartDNS to its feature set since our last round of testing, giving it another string to its bow when it comes to assisting you in watching region-restricted content.
PIA goes out of its way to differentiate itself, and its pricing is frequently lower than the competition, with free extra months or additional security licenses when you sign up for more than a year.
CyberGhost
CyberGhost has been one of the best VPN services for some time now, and its reputation for safety, speed, and support for P2P file-sharing protocols like BitTorrent has grown steadily over that time. CyberGhost is the best-reviewed and most-recommended VPN service on Trustpilot.
More than 8,900 RAM-only servers in 91 different countries give CyberGhost one of the largest server networks in the industry.
CyberGhost is a reliable VPN service with numerous useful dedicated streaming features, such as Netflix and BBC iPlayer-optimized servers, and excellent app support. Our most recent tests showed that it was able to unblock Disney+, Netflix, iPlayer, and Amazon Prime Video despite being in a different country.
Unfortunately, CyberGhost has not been through an independent security review. It used to be a cool feature, but in modern times it's expected; we'd appreciate it if CyberGhost gave us a peek behind the scenes of the company. The service's headquarters, however, are in Bucharest Romania, making them immune to the jurisdiction of any surveillance alliances.
With consistently high streaming quality and impressive download speeds, CyberGhost has earned its spot near the top of our rankings. It's definitely something to look into.
Surfshark
Surfshark should be on your radar if you want to keep costs low while still getting one of the best VPN services available. Its low monthly price of less than $2.50 is appealing, but don't be fooled into thinking it's a cheap knock-off.
Surfshark's apps are among the best in the industry, with support for a wide range of devices and an ever-expanding set of advanced features. You'll get a kill switch, split tunneling, standard AES-256 encryption, and extras like MultiHop and Nexus, the latter of which isn't fully formed yet but looks promising.
Surfshark's unlimited simultaneous connections policy will appeal to hardware hoarders. Essentially, you can install a single plan on an unlimited number of devices, which is ideal for comprehensive protection or even sharing with those in your home.
In our most recent Surfshark review testing, connection speeds increased significantly, and one of the few complaints we had about the provider vanished - it's now on par with PIA and ExpressVPN. Furthermore, Surfshark is currently proving to be extremely dependable for streaming. We've had some problems in the past, but almost every provider has had problems at some point.
Overall, Surfshark is an excellent budget option, and when you consider its incredibly low price, any minor flaws seem to vanish!
ExpressVPN
ExpressVPN has over 3,000 servers spread across 160 locations in 94 countries. Its five concurrent connections will suffice for the vast majority of subscribers (although admittedly most other VPN services on this list permit more). It's easy to use on Apple TV, Roku, Amazon Fire Stick, smart TVs, PlayStation, and Xbox, and it has great apps for Windows, Mac, Android, iOS, and Linux (as well as dedicated extensions for Chrome and Firefox).
The service already used industry-standard encryption and a variety of other protocols (including IKEv2, OpenVPN, and L2TP/IPsec) to keep your data secure. Its own open-source Lightway protocol, on the other hand, is now fully available on all apps, significantly increasing speed and reliability.
Aside from numbers and specifications, ExpressVPN excels in our real-world testing. We like how easy it is to use this service. Although this may appear obvious, not every VPN provider has figured out how to make their tools user-friendly regardless of device. ExpressVPN is extremely easy to set up and use, with options ranging from desktop and mobile to TV streamers and browser extensions.
Many people looking for a VPN base their decision on how effective a service is at unblocking blocked websites/services and overcoming TV streaming barriers. So we'll see if they can get rid of the geo-restrictions that prevent you from watching Netflix, Hulu, Amazon Prime Video, BBC iPlayer, and Disney+ from abroad. ExpressVPN unlocks them all admirably and has truly risen to Netflix's ongoing mission to eliminate VPN use entirely.
ExpressVPN is fast. Extremely fast, with incredible connection speeds across multiple servers in different countries. Even when we use the default OpenVPN protocol in our tests, they are faster; with the aforementioned Lightway option enabled, they are even faster.
In terms of extra features, ExpressVPN goes above and beyond. Bitcoin payments, peer-to-peer support, a kill switch, DNS leak protection, consistent and dependable performance, and an audited no-logging policy are all available. It's all there, and the company is constantly innovating to provide a more comprehensive online security presence for its users, such as the cookie-blocking Threat Manager.
It's well worth learning about the excellent customer service provided by this VPN provider. The support website is crammed with step-by-step guides and tutorials to get you up and running as soon as possible. If you run into any issues, live chat support is available 24 hours a day, seven days a week. It also works — we always receive helpful responses from knowledgeable support agents within a few minutes of submitting our questions.
To be honest, we don't hide our admiration for ExpressVPN. It's simple... it's one of the best VPNs for almost any situation. Having said that, we'd be remiss if we didn't mention ExpressVPN's 'exciting' week in August 2021. First, it announced its acquisition by Kape Technologies, which also owns CyberGhost and PIA and has a somewhat tumultuous history. A few days later, it was revealed that its CIO had previously been fined for allegations of hacking. Neither incident appears to be particularly significant in our opinion — though we understand why they ruffled a few feathers in the VPN world — and we see no current reason to stop recommending this provider.
In any case, you can always use ExpressVPN's no-questions-asked 30-day money-back guarantee as a free trial — though we doubt you'll need it.
NordVPN
NordVPN, arguably the biggest name in the industry and with a significant presence in popular culture, isn't afraid to brag about its capabilities.
With over 5,500 servers in 59 countries, NordVPN practically guarantees a fast server wherever you are - and while it isn't as widespread as ExpressVPN, you'll still be well served. You'll most likely connect to those servers using Nord's NordLynx protocol, which is a modified version of WireGuard. In a nutshell, it's reliable and delivered excellent connection speeds of around 760Mbps in our testing.
You'll get an effective kill switch, AES-256 encryption, and some unusual features like Onion over VPN and Double VPN to keep you even safer while browsing the web. Threat Protection is another intriguing feature that, while not yet fully implemented, is still in beta and should be polished in future updates.
Nord's apps are powerful and fairly easy to use, but while the map-based interface works well on larger screens like PCs and tablets, it can be more of a hindrance than a benefit on smartphones. Another minor drawback is that the browser extensions are very basic, but the apps are very capable and can be installed on a wide variety of devices.
However, NordVPN shines when it comes to streaming. You'll be able to unblock Netflix, iPlayer, Disney+, Amazon Prime, and other services, and Nord has recently proven to be a little more reliable with Netflix than our top overall pick ExpressVPN.
NordVPN is a quality service that only misses out on the top spot due to the quality of the competition. It offers a 30-day money-back guarantee and some attractive deals throughout the year.
ProtonVPN
In our most recent tests, ProtonVPN improved the most noticeably of all the VPNs we tested, and it is deserving of its place among our top five VPN services.
In recent months and years, Proton has been a VPN provider on a mission. Its server network has grown from a few hundred to nearly 2,000 (still small compared to most, but growing), and it has significantly improved its clients and apps, adding new features and support.
WireGuard, which has now been fully implemented, has been the most notable of these in recent times. That is encouraging for Proton's long-term viability. Even if it hadn't, our speed tests revealed some of the fastest OpenVPN connections available. In short, if you turn on ProtonVPN quickly, you won't have to wait for it to connect, and you can leave it running in the background knowing it won't slow down your internet connection.
Proton's streaming capabilities have also greatly improved, making it a reliable provider for circumventing geo-restrictions while traveling abroad. It effortlessly bypassed BBC iPlayer, Amazon Prime Video, and granted us access to foreign Netflix catalogs — and this in a year when more reputable providers (ahem, NordVPN) have had issues. However, this is only true if you have a Plus subscription; the free or Basic tiers will not provide you with this level of service.
The fact that Proton is headquartered in Switzerland immediately makes you feel more secure. Excellent kill switches, the ability to pay with Bitcoin, and solid P2P support for torrenting only add to this.
There is, of course, still room for improvement. We'd like to see Proton follow in the footsteps of Surfshark and make the apps and clients more approachable and less technical. We understand that 24-hour customer service is on the way, which will be greatly appreciated. We're also annoyed that the 30-day money-back guarantee is pro-rata — for example, if you use it for 15 days, you'll only get a 50% refund. It appears to be bad etiquette, though Proton does provide a very useful free VPN if you want to try it out for free.
So, while ProtonVPN isn't perfect, it's on the rise and vying for the top spot in our VPN rankings. It still doesn't have a large number of servers or locations, and it's quite expensive if you require all of the features we've discussed (though a basic plan costs less than $5 per month). However, this is a powerful and trustworthy service, and we recommend you investigate it if that is your top priority.
IPVanish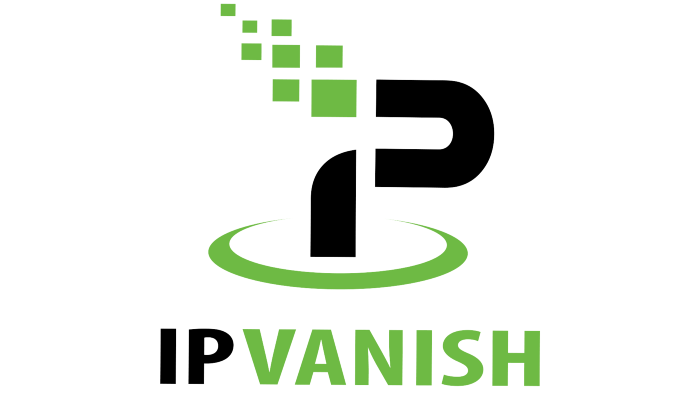 IPVanish is a long-running US VPN service that is widely regarded as a safe, dependable, and trustworthy provider. It appears to be designed for the more tech-savvy user, with a slew of useful additions and powerful apps that display all the data you could want.
IPVanish only recently implemented WireGuard, but it is now one of the fastest services we've tested. Its OpenVPN speeds aren't as fast, but most users will use the new protocol anyway. 'Scramble' is an intriguing feature that enables VPN use in countries such as China, and while it isn't as robust as other specialized China VPN services, it is still very useful.
One aspect of IPVanish that will divide opinion is its apps, which are packed with intriguing features such as individually selectable servers. A kill switch and split tunneling, a map interface for selecting locations, and rolling speed and data graphs are all included. This could be really interesting for some, but for many, it will be too much. There's a reason why PIA's pared-down apps are so popular among users.
In terms of app updates, IPVanish does not provide as frequent updates as its competitors. While they're stable, this means that new features are slow to arrive, and even if something new is on the way, it could be months before it's released - just look at how long WireGuard took to arrive.
Overall, while it has lost some ground to the top services, IPVanish is still well worth considering, especially if you enjoy in-depth, technical software.